Battery | 2/3 AA 4V 400mAh NiCad | Square [B23AA-48]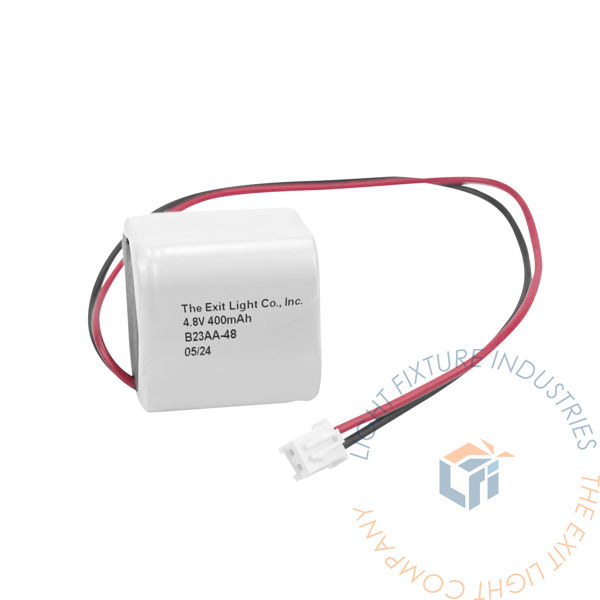 Battery | 2/3 AA 4V 400mAh NiCad | Square [B23AA-48]
Battery for Exit Signs and Emergency Lights. Keep existing battery lead for reattachment to Exit Sign or Emergency Light. Wire new battery and existing lead together.
Note: Batteries are final sale and not eligible for return.
---

Recognized Component
UL Recognized Component mark is just that, a component recognized by UL which may be a part of a final product, but is not UL Listed as a final product in whole.

NiCd Recycling
NiCd Batteries must be recycled properly after use.

Do Not Throw Away
Batteries cannot be thrown away.


| | | | |
| --- | --- | --- | --- |
| Voltage | 4.8 | Size | AA |
| Amperage | 400 | Width | 1.125" |
| Cells | 4 | Height | 1.125" |