Welcome
Architects, Contractors & Design Professionals
Your Trusted Source for Emergency Lighting
2-3 Day Delivery Nationwide
22 Years of Customer Trust
Industries Largest Supplier
Over 100K Business Customers
4.8 out of 5 Customer Rating

Light Fixture Industries®
Manufacturer Direct Emergency Lighting
Purchase LFI Lights® products directly from us through our Quote Builder or through our Distribution Channels.
In Business Since 2000

3 Stocked Warehouses in the United States

Award-Winning Customer Service

Over 10,000,000 units sold
Light Fixture Industries, Inc.® provides high-quality egress lighting products including commercial, indoor, and outdoor exit sign and emergency light fixtures, electrical parts, lamps, and ballasts. With over 20 years of experience, we know the lighting industry and we know how to help you get your project to completion. Over 400,000 customers have already benefited from our reliable products and friendly professional customer service.
When you need the right lighting at the right price, you can count on LFI Lights® to be the partner you need!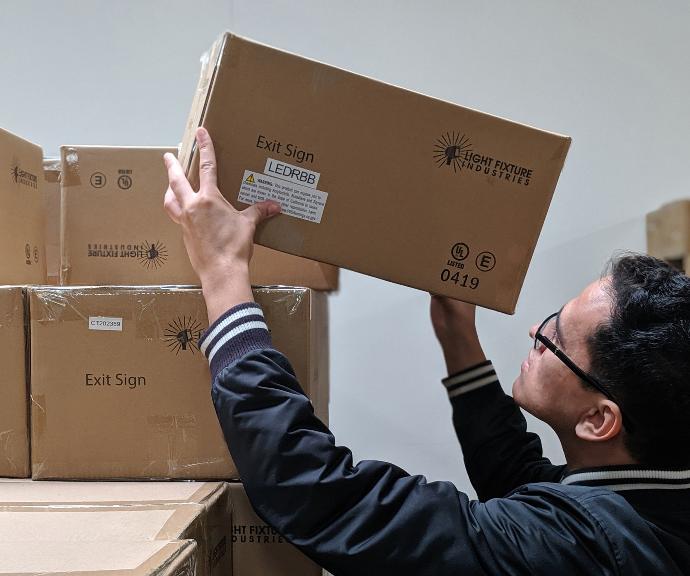 Multiple Warehouses
Fast Shipping
Rely on LFI Lighting to have the most in-demand Emergency Lighting products in-stock and ready to ship when you need it.
Multiple 40,000+ sq foot United States warehouses allow us to replenish your depleted stock quickly, or provide your large commercial project the exit signage and emergency lighting it needs.