Marker | Photoluminescent | 3" Circle Non-slip [PCNS3]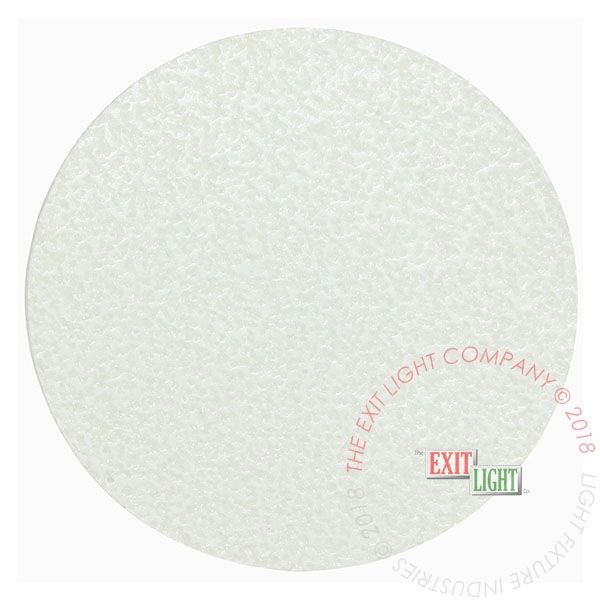 Marker | Photoluminescent | 3" Circle Non-slip [PCNS3]
Designed for floor applications. Photoluminescent markers absorb and store energy from fluorescent light. In the event of an emergency involving blackout or smoke-laden conditions, this marker is immediately visible, providing a safe, illuminated evacuation path. Non-electric easily affixes to walls, handrails, columns, around door frames, and along stairways and baseboards.
Existing markers must be removed first, using a heat gun to warm the existing material and then get an edge started or use scraper. Any residual adhesive can be removed with a commercial solvent adhesive remover.
---

Photoluminescent
This unit uses long lasting, electricity free Photoluminescent Lighting (Glow in the Dark) Technology.

Made in the USA
This unit is made in the United States.
FEATURES
No electricity, no batteries
Thin gauge polyester film
Peel-off adhesive backing makes installation easy and low-cost
Requires 54 LUX (5-ft candles) of LED, fluorescent, metal halide or mercury vapor light to charge material for 60 minutes
Install indoors only
Long life expectancy
Non-toxic and non-radioactive
High tack tape sticks to rough surfaces
No future hazmat disposal needed
SPECIFICATIONS
Dimensions
Width
3"
Height
3"
Weight
2.00 lb